Multifunctional Wheelchair
Power to Manual…..The Choice is Yours!
Versatility In A Perfect All Rounder

Folding Multi-functioned Wheelchair Suitable For Indoor And Outdoor Use

Quick Assembly And Disassembly

Easily Converted From A Powered Wheelchair To A Manual Wheelchair

With The Simple Addition Of Self Propelling 24″ Wheels
Hybrid
With our 'click in / click out' transformation, changing the chair from a powered wheelchair to a manual wheelchair or vice-versa is a breeze, saving you time and allowing you get on with your day.
It's easy to pull apart for easy storage at home, or for transporting in the car.
Flip Back Armrests
The flip back armrests allow for an easy transfer and whilst in use are a comfortable place to rest your arms. Fitted with desk length armrests, these allow to fit comfortably underneath a table or desk.
Swing Away & Detachable Footrests
Swing-away hangers and flip-up footplates are strong and adjustable to withstand daily use. Included with these are our adjustable heel loops to keep your feet in a comfortable position and offer extra support when needed.
Foldable & Compact
Having a compact and folding powered wheelchair is a must these days and the Breezy P100 is no exception. With a folding backrest and removable accessories, the chair is able to fit into most small cars.
Half Folding Backrest
Designed to keep the chair as compact as possible, the half folding backrest reduces the overall height
Document Pouch
Keep your belongings in a sizable pouch on the rear of the backrest. Large enough to fit all your electronic devices, this is a simple yet functional storage space when you are on the go.
Testimonials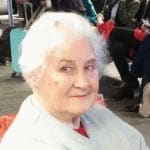 I would like to say "Thank you" to Able Medilink for your help, patients and understanding of my circumstances . Your customer service was always with a smile and always offered a great advice and help for everyone. Will always recommend you to everyone i know.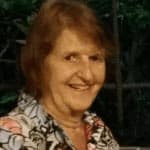 I have obtained excellent service when I had to purchased a walker for my mobility and balance difficulties and specialised cushion. The staff has demonstrated their products with knowledge and showed sensitivity to my health issue. I am very pleased to recommend Ablemedilink to everyone.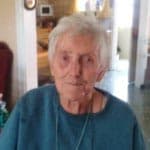 I am very happy with the service of Ablemedilink. You have supplied a quick efficient service after ringing. It's Now fixed and I am very happy. Thank you!
Get In Touch
Fill in the form below to get more information about our products.
Disclaimer: All information is kept secure and will not be shared or sold to any third party.