OrthoStep Short Moon Boot – NEW
$120.00
Indications
Mid-foot and toe strains and sprains
Mild, stable mid-foot/toe fractures
Postoperative care of the Mid-foot/toes
Acute mid-foot/toe injuries
Description
This OrthoStep Short Moon boot are indicated for strains and sprains of the midfoot and toes, along with mild, stable fractures, the OrthoStep Short Moon Boot provides a secure environment for mid-foot and toe healing. Constructed with a high strength injection moulded plastic frame and a shock absorbing and hard wearing tread sole, the OrthoStep Short provides effective midfoot and toe immobilization at an economical price. Available in 5 different sizes to fit youths to the largest of patients.
Indications
Mid-foot and toe strains and sprains
Mild, stable mid-foot/toe fractures
Postoperative care of the Mid-foot/toes
Acute mid-foot/toe injuries
Product highlights
5 different sizes
Rigid plastic support stirrups
Rocker bottom sole
3 strap fast-fit Velcro closure system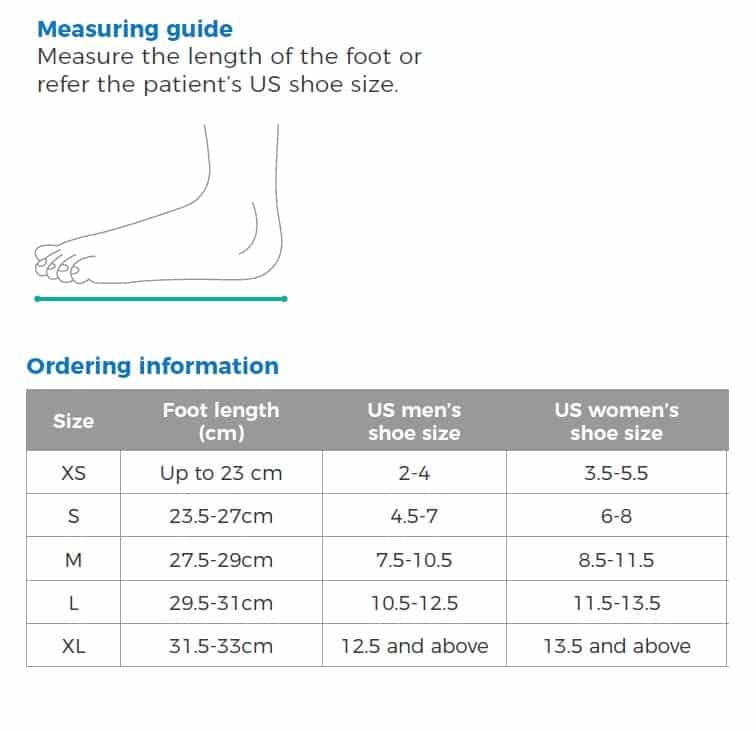 Please see our Other Brace and Moon Boots
Only logged in customers who have purchased this product may leave a review.