Ergonomically Superior
Smart CRUTCH
A Revolutionary Crutch Design Driven Through Need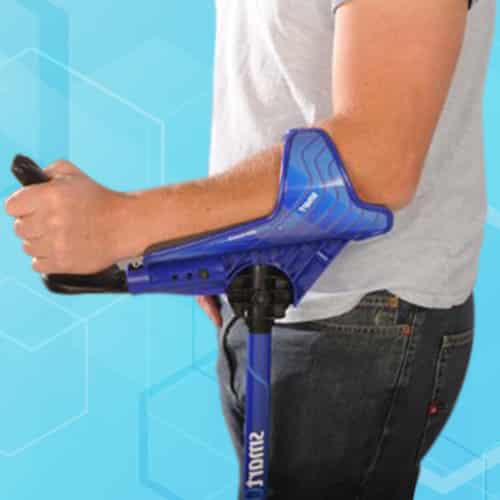 Designed To Reduce Pain, Discomfort And Fatigue
Ergonomically designed grips provide natural wrist angle and even load across palm.

15° to 90° forearm platform settings to meet personal comfort and mobility requirements.

Locking spline allows for secure rotational angle settings.

3-point forearm length settings for additional customization.

10-position push-pin height adjustment (Range between sizes: 4′ 8″ to 6′ 7″).

Hourglass-shaped foot design maximizes surface contact.

Shock absorption built into the design of the specialized ferrule and cuff memory foam.
Height Range
Recommended Height Range: 5′ to 6'4″ (152.4cm to 193cm).The heights are adjusted similarly to conventional crutches along the shaft below the pivot.
Unique In Design
The foot piece rubbers are unique in design. The design allows the rubber to angulate in all directions during weight transfer to the ground, ensuring horizontal adherence of the non-skid flat tread to the ground at all times. This provides a far more secure hold than conventional foot rubbers, adding to the increased feel of confidence the crutches give.
Fully Adjustable
Fully adjustable settings to meet personal mobility requirements.The hand piece can be lengthened or shortened to balance the centre gravity under the shoulders to suit the patient. Gives more comfort through even distribution of hands and forearms.
Able Medilink offer smart CRUTCH sales in Melbourne
Available in the following colours and sizes:
Female Size (Petite Size): Black, Blue, Brown, Green, Orange, Pink, Purple, Red, Yellow, Zebra Pink, Zebra Purple, Zebra White

Male Size (Adult Size): Black, Blue, Brown, Green, Orange, Pink, Purple, Red, Yellow

Junior Size: Blue
Testimonials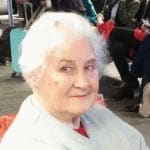 I would like to say "Thank you" to Able Medilink for your help, patients and understanding of my circumstances . Your customer service was always with a smile and always offered a great advice and help for everyone. Will always recommend you to everyone i know.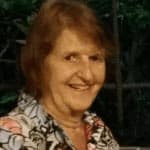 I have obtained excellent service when I had to purchased a walker for my mobility and balance difficulties and specialised cushion. The staff has demonstrated their products with knowledge and showed sensitivity to my health issue. I am very pleased to recommend Ablemedilink to everyone.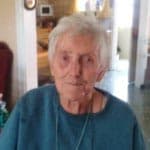 I am very happy with the service of Ablemedilink. You have supplied a quick efficient service after ringing. It's Now fixed and I am very happy. Thank you!
Get In Touch
Fill in the form below to get more information about our products.
Disclaimer: All information is kept secure and will not be shared or sold to any third party.