Wheelchair Hire And Wheelchair
Sales In Melbourne
Able Medilink carry a wide range of wheelchairs as below:
Manual (or Self Propelled) Steel Durable Wheelchair

Foldable Manual (or Self Propelled) Lightweight Aluminium Wheelchairs

Deluxe Transit Wheelchair

Folding Lightweight Transport Wheelchair

Ultra Lightweight Transit Shopper
Wheelchair Weight
A lightweight wheelchair is easier to pick up for stowing away in a car boot.
Wheelchair Seating Capacity
A standard steel wheelchair can carry up to approximately 18 stone (135Kg), a standard Aluminium chair about 110 kg. For frequent use or heavier, a stronger or heavy duty wheelchair may be the best solution.
Wheelchair Seat Size
The standard cushion has a width of 18inches/46 cm. A standard cushion varies from 5 to 6cm.
Wheelchair Seat Height
When sitting in the chair with their feet on the foot plates, their upper leg should be parallel to the ground, this will ensure that their weight is speed evenly across the wheelchair on their upper leg.
Wheelchair Arm Rests
There are 4 main types arm rests: Fixed, Adjustable, Removable ,Flip Back. Arm rests also come in two different lengths: Full and Normal length (Desk-Armrests allow to be positioned closer to tables or desks)
Wheelchair Foot Leg Rests
Provide proper leg support. Leg rests can also be bought as 'swing away' and detachable.
Able Medilink offer wheelchair hire and wheelchair sales in Melbourne
There are two main types of manual wheelchairs:
Manual Wheelchairs (Self Propelled wheelchair)

Transit Wheelchairs (A wheelchair pushed by a second person)
Testimonials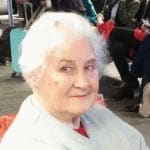 I would like to say "Thank you" to Able Medilink for your help, patients and understanding of my circumstances . Your customer service was always with a smile and always offered a great advice and help for everyone. Will always recommend you to everyone i know.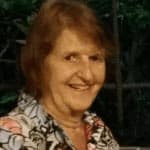 I have obtained excellent service when I had to purchased a walker for my mobility and balance difficulties and specialised cushion. The staff has demonstrated their products with knowledge and showed sensitivity to my health issue. I am very pleased to recommend Ablemedilink to everyone.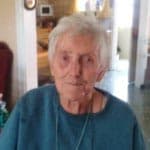 I am very happy with the service of Ablemedilink. You have supplied a quick efficient service after ringing. It's Now fixed and I am very happy. Thank you!
Get In Touch
Fill in the form below to get more information about our products.
Disclaimer: All information is kept secure and will not be shared or sold to any third party.