Bodyassist Elastic Ankle Wrap with Loop Anchor – Beige
$35.00 inc GST
A simple and effective strap that locks onto itself in any position.
In stock
Description
A simple & effective strap that locks onto itself in any position.
FEATURES & BENEFITS
Heel anchor loop hold without adhesive.
Powerful elastic that acts like athletic tape.
Locks onto itself in any position.
Won't stick to skin.
Fits easily into footwear.
Every first aid kit should have one.
Perfect fit.
Provide firm ankle support with comfort.
Quick to adjust and easy to apply.
One size fit.
WARNINGS
The manufacturer/importer will not be held responsible for any misuse of this product.
If pain increases or persists discontinue use and consult a physician.
No brace can totally prevent injury and no guarantee is made either expressed or implied that injury will be prevented by this product.
To maintain quality the manufacturer reserves the right to alter specifications and materials without prior notice.
Individuals with allergic reactions to rubber/latex should not use such products.
Unless otherwise specified this product contains rubber/latex content.
Please seek medical advice prior to use if you suffer from circulatory problem.
CARE
Hand wash in warm water.
Use mild detergent.
Do not bleach, tumble dry or dry clean.
Hang to air-dry in a well ventilated area.
INSTRUCTIONS FOR USE
Place the sewn loop around base of heel.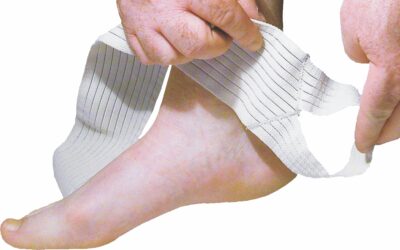 Hold strap and begin to wrap.
A figure 8 configuration works well.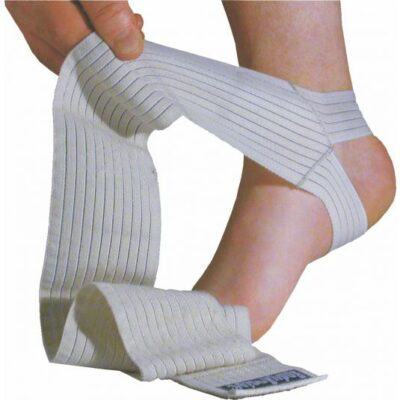 Secure using the hook segment. (i.e. Back side of where the label is sewn).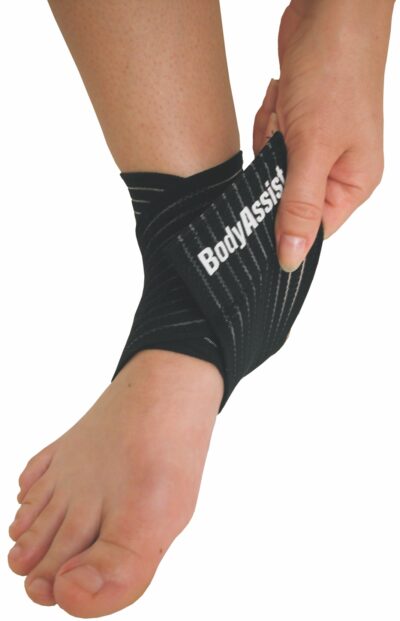 Do not apply too tightly so as to restrict blood flow.
Only logged in customers who have purchased this product may leave a review.