Online shopping with Able Medilink is easy as ever, even as COVID-19 changes the world around us.
What a world we live in now? It feels like we are being propelled into the future faster and faster!
You might have already guessed that online shopping – would be an integral part of the future – it was just a matter of time before it changed how we do things.
Now, it's all about online.
People and businesses are forced to evolve faster and adapt to the new normal and are hopping online to do so. No matter if you're local or somewhere else in the world, your life has probably been effected by the Coronavirus or COVID-19 and according to GWI, it's showing in the way we shop.
---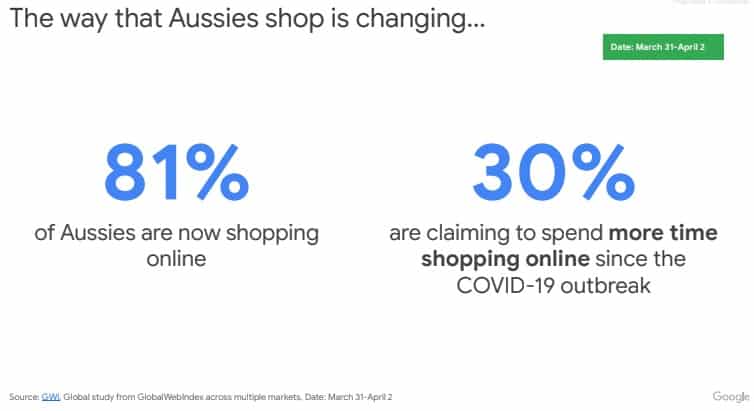 Source: GWI, Global study from GlobalWebIndex across multiple markets, Date: March 31-April 2 2020
This has had a huge impact on our business, Able Medilink and our customers. We depend on Australia Post for shipping our huge range of mobility and lifestyle products, from lightweight transit wheelchairs, bedroom aids, walkers and rollators to daily living aids, grab rails and shower / bath aids.
Able Medilink Online Since 2013
Luckily, for our online shoppers, our digitals doors have been opened since 2013, when our first online store opened. It took about two years for our Aussie shoppers to feel more confident and comfortable in buying online. In 2015, we finally saw some significant volume in online sales.
Ever since, we have grown and evolved with the times – with thousands of online orders under our belt.
Express Shipping Since 2019
In 2019 we introduced Express Shipping as an option – as there was a demand for it.
Our online evolution was progressing with pace!
Free Shipping on Certain Products and for Orders Over $150
In early 2020, we introduced "Free Shipping" for many products – and then decided to offer Free Shipping for all orders over $150.
We have certainly felt the rise in demand of online shoppers – and now with the added catalyst of COVID-19 – we are seeing huge demand for online shopping and the corresponding effect on shipping.
Record-Breaking Demand for Australia Post Services
Australia Post are stating that the current demand is even greater than Christmas!
---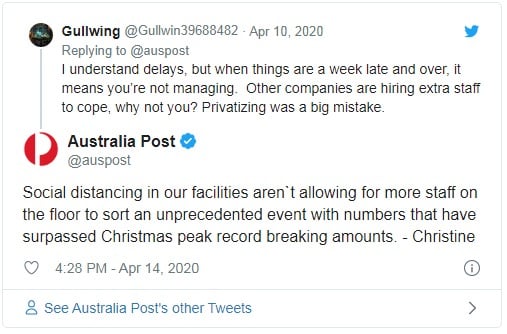 ---
As we can see, the higher than usual demand is not the only factor that is affecting shipping – the restrictions that are enforced, such as social distancing and border closures, prevent many businesses from being able to meet the demand with traditional solutions.
Same Day Delivery for Customer in the Melbourne Metro Area
We are a proud retailer of mobility and lifestyle equipment. We know that our products have a huge impact on many people's lives.
So, we introduced a Same Day Delivery offer for our customers in the Melbourne Metro area. If you are purchasing with us online and are interested in taking up our offer – please give us a call to discuss details. 03 9018 9486
We Thank You for Your Patience and Understanding
We also ask many of our customers to be patient and understanding if there are delays in shipping – as Australia Post and other couriers are doing their best to adapt and meet the rising demand and challenges of our time.
Thank you for your continued support and stay safe.