The most comfortable go-anywhere, do-anything walker, walking frame we've ever made. From indoors to outdoors, it's smooth handling every step of the way.
Escape 4 has perfected the balance between lightness and strength. It's ready to take on the most challenging environments, while still being easy to fold and lift in and out of a car.
Guide for the correct posture when you walk with your walker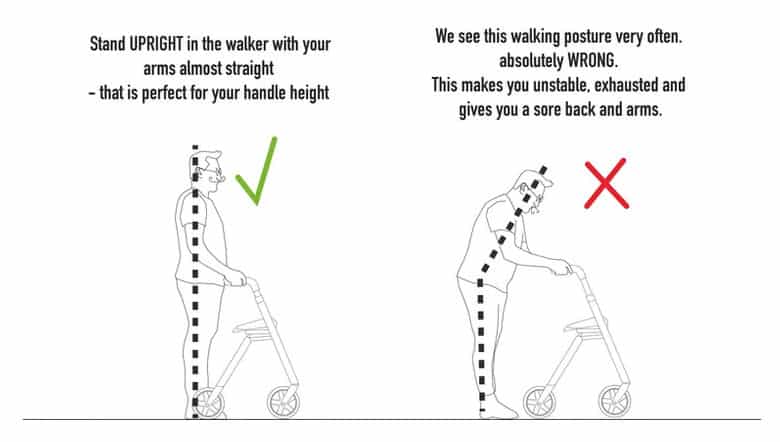 Features
Reliable support from four big wheels with maximum comfort and ideal for uneven or outdoor terrain.
Kick pedal on rear wheel makes easy to go up foot steps and kerbs.
Hidden brake cables inside of the frame for clean lines and more safety.
Angled-in frame design protects your hands when you go through a narrow doorway.
Non marking wheels
Easy soft action brake levers.
A full seat with proper back support is kind to your back.
Super Easy handle height adjustment.
Ergonomically designed handle grips.
Easily store and transport the walker with simple and fast folding.
Seat dimension 44cm(Width) X 32cm(depth).
Can purchase additional accessories including shopping bag, fashionable seat cushion, cane holder and food-tray.
Let's learn how to use it correctly