Do you use a walking cane or other mobility aid aimed at making walking both easier and safer? Wishing there was an option that provided extra comfort for those longer distances or days out? If so, a walking stick with a folding seat may be the ideal solution. 
At Able Medilink, we stock a wide range of quality mobility aids from walking sticks with seats to rollators, mobility scooters and more. With years of experience providing genuine care and a passion for enhancing the independence and confidence of our clients, we're the team you can trust to find you the ideal mobility aid. 
Who Should Use A Walking Stick?
So who can benefit from using a walking stick? Any individuals lacking in confidence due to balance issues, illness, injury or disability may find a walking stick helpful. Lightweight, easily portable and effective, walking sticks reduce the risks of falls and can greatly enhance an individual's independence and confidence in navigating their surroundings. 
The use of a walking stick over time can also aid in better posture and the strengthening of back and core muscles. This can in turn lead to enhanced better movement and less discomfort. 
Types Of Walking Stick
Depending on your personal style and mobility needs, there are numerous types of walking sticks to choose from including but not limited to:
Wooden walking sticks

Aluminium walking sticks

Folding walking sticks

Swan neck walking sticks

Tripod walking sticks

Quad walking sticks

Walking sticks with built-in seats

Ergonomic walking sticks and more
It is important when selecting your walking stick that you ensure it is the right height and style for your needs. Failure to do so can cause pain or injury to the user. 
What To Look For In A Walking Stick
Before you settle on your new walking stick, we recommend reviewing a few important factors to ensure maximum comfort and mobility. 
Height
Upright posture and stability are paramount when using a walking stick, something that is largely reliant on selecting the right height of the walking stick. When a walking stick is too short, it causes the user to lean forward, causing balance concerns and hunching of the shoulders. 
When a walking stick is too tall, it may not provide the right amount of forward support and may even cause you to overextend your spine backwards.
With many modern walking sticks offering adjustable height options, this concern is often easily remedied. 
Weight
A heavy walking stick is to be avoided at all costs. A walking stick that is too heavy can throw the user's balance completely out while also causing unnecessary discomfort and strain. A lightweight stick enhances mobility and makes it easy to manoeuvre the stick as you walk. 
Appearance
The use of a walking stick is not only limited to the elderly and thankfully there is now a huge range of colours, materials and patterns to choose from. No matter your age or personal style, there is sure to be a walking stick that you can be proud to use. 
Style 
With walking sticks, the style most often refers to the handle type and foot/feet of the walking stick. For those with significant balance concerns or preferring optimal support, a tripod or quad walking stick may be the better style choice. 
A swan neck walking stick may also be beneficial for anyone seeking to have more stability – the shape of the handle facilitates this by offsetting the user's weight and placing it directly over the foot of the stick. 
And of course, if you desire the ability to rest as you go, a walking stick with a folding seat may be the preferred style for you.  
Why Opt For A Walking Stick With A Seat?
A walking stick with a folding seat is the ideal option for many reasons. Walking sticks with seats allow users to go further distances without the worry about where they can rest along the way.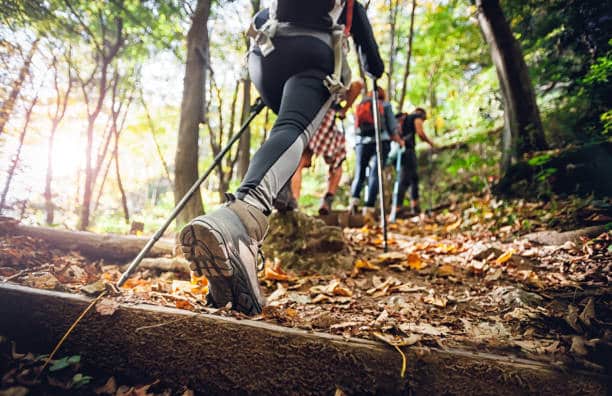 With a walking stick with a seat, you can join friends and family on outings and rest as needed. Rest while shopping, queuing at the bank or even at your local park while you enjoy the sunshine. 
Thanks to their tripod design, walking sticks with seats are also very stable both when seated and when walking, able to navigate uneven terrain and all weights with ease.
Even if you have an existing everyday walking stick that you prefer, a walking stick with a seat can be a wonderful addition that allows you to experience more in comfort. 
Able Medilink – We're Here For You
At Able Medilink we make it easy to find a quality walking stick with a seat for sale as well as a host of other mobility aids. Our experienced and friendly team is dedicated to supporting customers to find the product for their needs at an affordable price.
We work to ensure your selection enhances not only your mobility but protects you from injury and discomfort. To make it easy for you to see our range and obtain the advice you need, we provide in-store consults, phone consults and skype consults. If for any reason we do not stock what you need, we will do our best to source it for you. 
Prefer to shop online and know exactly what you need? Our online range is one of the best in Australia and our Australia-wide shipping means that no matter where you are, you can benefit from our exceptional selection of products.  
To easily browse our range simply visit our website or to speak with one of our experienced staff, call 03 9557 9038.